This page is especially for my friends abroad, because
I would love to share our
BEAUTIFUL SOUTH AFRICA
With you !!!!!
Congratulations Gordon and Elsebi !!!!!!!!
THE MOST STUNNING WEDDING EVER!!!!!!
Boathouse on the Kowie River Port Alfred Eastern Cape
Port Alfred is known fondly as the 'heart of the sunshine coast' and lies on Route 72 equidistant from Port Elizabeth and East London. Port Alfred boasts a wonderfully temperate climate - never too hot or cold - with rainfall in the spring and autumn months. This makes it an ideal water sports destination enhanced by the fact that the Kowie is navigable for about 28 kilometers upstream. The Kowie River, which flows into the Indian Ocean, divides the town in two and the banks are linked by a couple of bridges. Boat cruises and various hiking trails navigate this river region, rich in indigenous vegetation, fauna and bird life.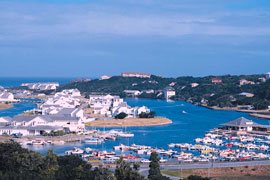 Baviaanskloof Eastern Cape
It is a wilderness area with an amazing bio-diversity and it has been short-listed for World Heritage Site status.
It is an icredible scenic trip of immense contrasts of the Gamtoos River Valley.
Canopy Tour at Knysna Garden Route
The Tsitsikama Forest is ancient and a vast protected conservation area. There are thousands of ancient trees and most of these trees are evergreen. There are an estimate of 116 types of trees.
The canopy tour unfolds with gentle glides on a steel cable. The longest slide is over 80 meters. WHAT AN EXPERIENCE !!!!!
Gamkaskloof in the Swartberg Mountains
A small community lived here in isolation for little more than a century, cut off from the mind-cluttering mundane strife and struggles of modern day life and were well on their way to develop a new nature-orientated culture, when they were stopped in their tracks. The destruction here was as complete and as deadly as if guns were used, but not a shot was fired. The death knell of the Gamkasklowers was a silent malignant cancer called civilisation, the road no longer led into 'Die Hel' but out of Gamkaskloof into conformity and oblivion, the dissolution of this once-isolated community is almost complete.